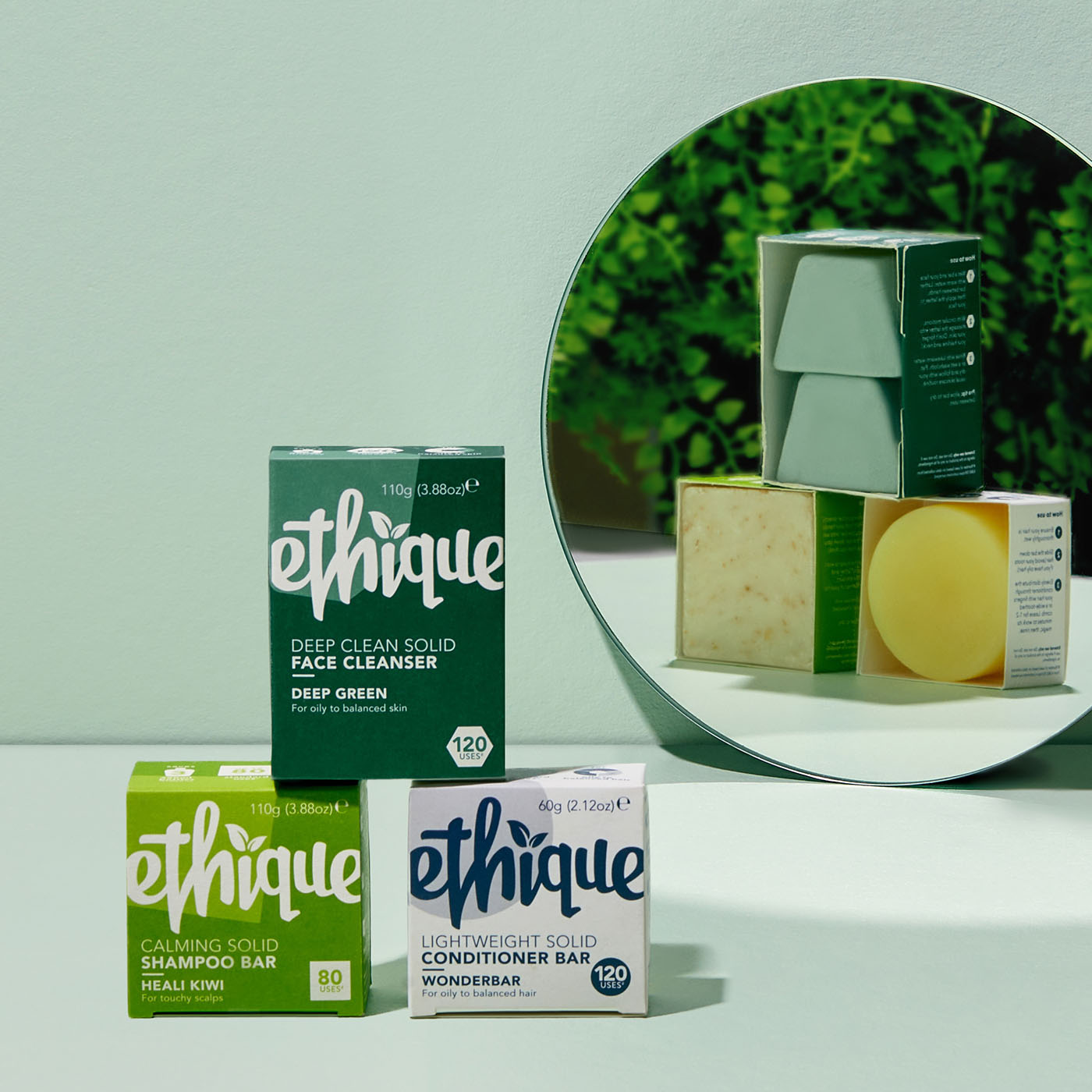 Effective products, beautiful results
You know that Ethique is a sustainable and ethical company ('ethical' is even in the name!). But of course, you want this stuff to WORK! We've got you *more* than covered.
The ingredients
Ethique was founded by an eco-warrior chemist, so you can be sure that our ingredients are natural and efficacious. Each formula is crafted from scratch with the right combination of scientifically-proven, sustainably-sourced ingredients for the desired effect. Whether it's moisturizing cupuacu butter or softening moringa oil, your beautiful self can rest assured that you're getting incredibly effective products.
The process
Spoiler alert – process matters too! Most companies choose to "extrude" bars, meaning they're squeezed out of a machine like in a sausage maker – this harsh process limits the types of ingredients you can use and diminishes the benefits of others. Ethique on the other hand, is "melt cast" - imagine mixing ingredients in a pot and then pouring them into a mold –that's us! This means we can use the most nourishing, effective ingredients and you reap the benefits.
The results
By combining the right ingredients and the right process, we can develop custom-made formulas to address every hair and skin type. Our high-quality products solve your hair and skin type needs, or your money back.